Banting on the Agenda for the 1st Episode of ZA News' Point of Order Mock Parliamentary Session with Tim Noakes
South African satire powerhouse ZA News recently put The Real Meal Revolution author Tim Noakes on a different kind of pedestal on their brand new programme Point of Order, the comedy panel TV show that puts comedians in a mock parliament session complete with a questionable Madam Speaker, gavel in hand.
Noakes was featured as the first special guest on the hilarious show, which could be described as a very, very South African version of the popular BBC programmes QI or Would I Lie to You.
To distract you from the ongoing hearing in which the Health Professionals' Council of South Africa (HPCSA) has put Noakes under investigation following a controversial tweet, watch some of South Africa's best comedians debate Banting and all that it entails in a lighthearted parody of the all-too-familiar parliamentary set-up.
"Banting Banting Banting. When you take Banting into it, we lose our favourite colour – carbohydrate white," "chief whip" Tumi Morake jokes as she states her point for the government side of this parliamentary session.
Watch the trailer, then head on over Star Sat or Vimeo on Demand to watch the full episode: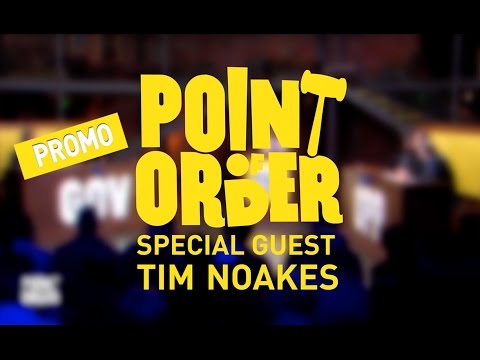 Book details