Lewis Blackwell has won the 2015 American Photo Best Photobook of the Year: Documentary award; the second time in a row he has won this prize.
Blackwell's books are distributed locally by Quivertree.
In their comments, the judges praise Blackwell for his curatorship and the "oceanic fashion" in which The Life and Love of the Sea, the winning book, was put together:
In his usual oceanic fashion, Lewis Blackwell takes his photographic curatorship into the deep here, collecting work by various photographers (including Art Wolfe, Laurie Campbell and Paul Nicklen) in a vast survey ranging from bug-eyed closeups to sweeping overviews. The text balances poetic swooning with concerned environmentalism. "Two-thirds of the earth's surface is ocean," novelist Haruki Murakami is quoted. "All we can see of it with the naked eye is the surface: the skin. We hardly know anything about what's underneath the skin."
Watch the beautiful trailer for The Life and Love of the Sea: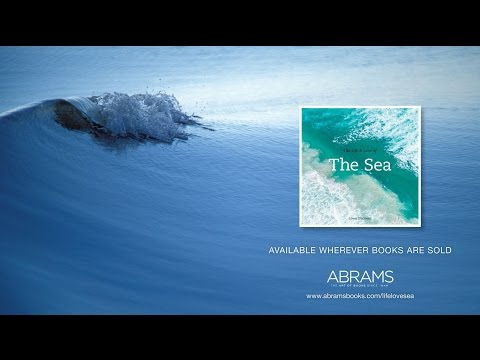 About the book
How inappropriate to call this planet Earth when it is quite clearly Ocean. The latest in the bestselling 'Life and love of' series by Lewis Blackwell. Since time immemorial, humans have been captivated by water. No wonder: It's the most omnipresent substance on Earth and without it life itself would be impossible. From the plankton that provide more than half of our planet's oxygen to the blue whale, life in the ocean greatly affects life on land and plays a crucial role in regulating our climate and atmosphere. Combining images from world's leading marine and nature photographers, and the latest in underwater photography techniques, the bestselling author of The life & love of trees and Rainforest, Lewis Blackwell, explores our innate relationship with the sea – from when our ancestors first emerged from the primordial soup to the sophisticated marine farming industry of today – and why our future depends on preserving and protecting our planet's single biggest ecosystem.
About the author
Lewis Blackwell has worked as a leading author, editor, and creative director in photography, winning international recognition for his talks, exhibitions, and books. Blackwell is the author of the bestselling The Life & Love of Trees, The Life & Love of Cats, The Life & Love of Dogs, and Rainforest. He was for many years the creative head of Getty Images, the world's largest photographic agency, and now combines his work in the photographic industry.
Book details
» read article